Soda ash is one of the most widely used and important commodities produced in the United States. It's widely used by the glass industry, including solar glass, and in soaps, detergents, and other household cleaning products. It is also a key component in the creation of lithium carbonate, which is one of the building blocks of certain new generation batteries for electric vehicles and battery storage.
What It's Used For
Natural soda ash produced by Genesis Alkali is an essential raw material used in the production of a broad array of both durable and consumable goods that are vital for our everyday lives and future innovations. Our customers use soda ash to create products that help sustain and improve many aspects of everyday life in industries such as building construction, transportation, food and beverage, energy production and storage, cleaning and water treatment. Functionally, soda ash provides a broad array of benefits to these end use industries.  
Soda ash also provides the sodium source for many other important chemicals, such as sodium bicarbonate and sodium silicates. It provides an important separation mechanism for many metals, including lithium, as a carbonate source. And it provides basic neutralization capacity for many water and air treatment applications, from pool pH adjustment to flue gas desulfurization of utility boilers.
As an example, in the glass manufacturing process, soda ash lowers the melting point of the raw materials to form glass, while at the same time lowering the energy consumption and helping reduce the emissions of the glass manufacturer.
How It's Made (Natural vs. Synthetic)
Soda ash, or sodium carbonate, can be produced by two main methods: natural and synthetic.
Natural Soda Ash
Natural soda ash is produced by extracting naturally occurring trona ore through either underground mechanical mining or solution mining techniques. Once extracted, the trona ore is conveyed to surface facilities for refining where it is processed to create soda ash. The Green River Basin in southwestern Wyoming is home to the largest trona reserve in the world, holding the vast majority of the world's accessible trona reserves.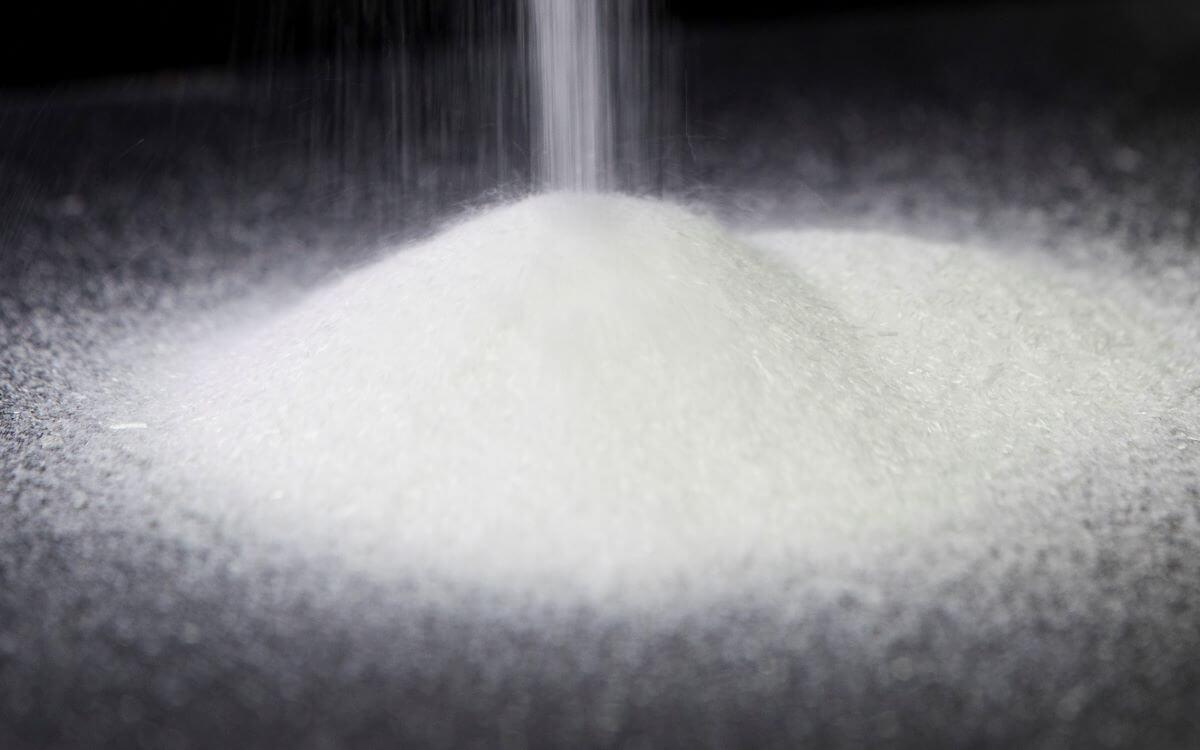 Genesis Alkali pioneered the production of soda ash from natural trona in the 1950s and operates multiple plants across two sites close to Green River, Wyoming. We have a long history of innovation in both mining and processing of trona, being the first to develop longwall mining of trona, monohydrate process for mechanically mined ore and processes for the production of soda ash from alkaline brine (solution mining).
Natural soda ash is cheaper to produce and has a significantly lower greenhouse gas footprint when compared to synthetic soda ash, both on a production and delivered basis. Natural production accounts for roughly 30% of the global supply. 100% of Genesis' soda ash production is from natural production.
Synthetic Soda Ash
Synthetic soda ash is produced using one of two primary methods: the Solvay or Hou process. These methods utilize a chemical process that is significantly more expensive and more than twice as energy-intensive to produce when compared to natural production. Synthetic production also generates considerably higher greenhouse gas emissions when compared to natural production.
Synthetic soda ash plants are located throughout the world, primarily in Europe, the Indian sub-continent, and China, and account for roughly 70% of the global supply.
Greenhouse Gas Emissions Comparison
Natural soda ash production emits ~37% less GHG emissions than synthetic soda ash production and ~21% less GHG emissions on a delivered basis to Asia.
How It's Transported
Soda ash is generally supplied as a granular dry bulk product in a variety of modes and packaging options. Genesis maintains an extensive fleet of gravity hopper railcars to provide efficient transport direct to customers, ports, or one of our dozens of bulk transload and packaging locations across the United States. For smaller quantities, soda ash is primarily delivered in bulk truck trailers, one-ton sacks, or 50-pound bags.
Our international logistics provider, ANSAC, provides Genesis with the ability to supply the highest quality natural soda ash available to customers around the world.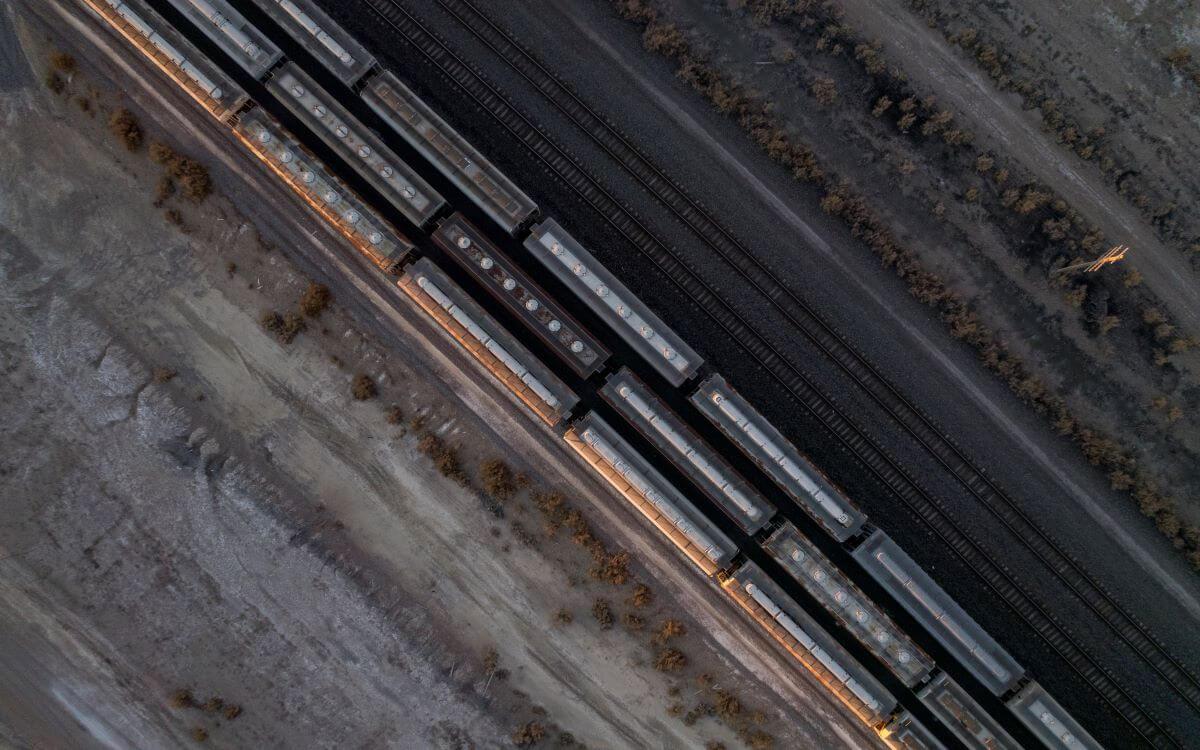 SDS / TDS / Product Documents
Access technical data for all of our soda ash products by downloading the associated Safety Data Sheet (SDS) and details in the Technical Data Sheet (TDS).